Are you a Senior Web Developer with incredible energy and enthusiasm who is seeking to join an innovative digital agency to develop world-class solutions?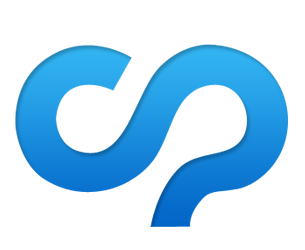 Responsibilities:
Candidates should be able to work effectively with a diverse and dynamic team; have the willingness to independently master new technologies and excel in a fast-paced, often hectic, but always interesting environment. CommonPlaces is a company with great benefits, casual work surroundings, and supportive and witty coworkers - What could be better?

In this role, you will be responsible for building and maintaining functionally complex applications, using industry-standard tools and workflows. This position requires a high degree of creativity, productivity, and the ability to integrate solutions. A qualified candidate should have demonstrable experience developing custom Modules and themes or other similar dynamic web-based applications.
Position Requirements:
3 to 5 years experience in software development
Expert knowledge of HTML, SASS, PHP, JavaScript, MySQL
Familiarity with front-end build tools such as Gulp, Webpack, etc.
Ability to debug complex problems
Strong experience with Git, Drush, and other basic CLI tools
Basic knowledge of a Linux file system
Strong full-stack development knowledge
Focus on attention to detail
The ability to adapt to new technologies and learn quickly is a must
College degree in Computer Sciences or related field desirable
Benefits:
Flextime with every other Friday off
Fully remote position
Flexible hours
Competitive pay
Close-knit team with a great attitude
Action-packed environment, never a dull moment
Your opinion matters, you can make a difference
Health, Dental, 401K match, LTD, STD, and Liability coverage
About CommonPlaces Interactive:
CommonPlaces Interactive is a nationally recognized digital agency specializing in web development, inbound marketing, and online strategy. We are proud to offer customized solutions that combine first-class products and services with strategic planning experience and creativity that enhances our client's brand and success.
CommonPlaces Interactive has been named the "Top Twenty Most Promising Web Solution providers in the US" by CIO Review and has received many industry rewards for its work on behalf of its clients. We offer an unparalleled atmosphere for intelligent people with a keen sense of humor and the drive to get things done.
Candidates meeting the outlined criterion above are invited to submit their resume and credentials.
CommonPlaces is an equal opportunity employer/ Please no Outsourcers or Agents.