Protecting and maintaining your website is one of the most important aspects of managing your online presence. Keeping your code up to date is the key to protecting and enhancing your site. One of the benefits of having a Drupal site is that it is part of an open-source platform. You have community support and expertise at your fingertips. When you effectively utilize these tools and keep your code current, it will contribute to the stability and security of your website.
Why You Should Keep Your Code Up to Date:
Security – Keep Your Site Protected.
There are several vital components to a Drupal site's code:
Core application
Contributed modules
Base themes
Libraries
Custom modules and themes
Your site was secure and up to date when it was initially built but new ways to exploit existing code are always being discovered. Updates are constantly being introduced to repair and patch newly identified vulnerabilities that can compromise the security of your site. Once identified, these updates should be addressed immediately to avoid any breach or potential issues. Ignoring these updates can put your website, data, and client information at risk. This can be costly and detrimental to your business overall.
A benefit to being a part of the Drupal Community is you have expert developers who evaluate issues and take the lead on getting them fixed quickly. By following module updates, you can fix security issues as well as enhance functionality and performance.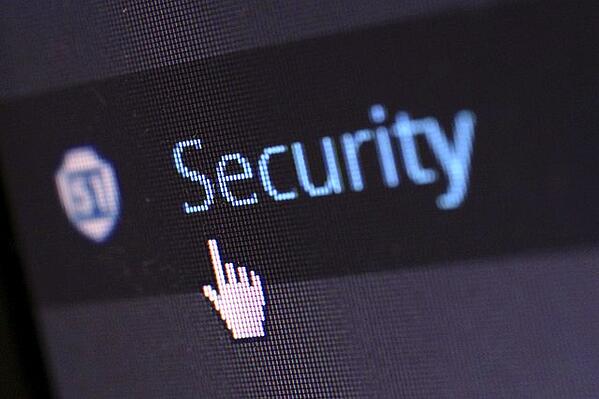 Website Performa

nce – Don't hurt your customer experience
As technology becomes more complex, your site's performance could be negatively affected. Since the Drupal Community is diligently watching and repairing security vulnerabilities in the code, they are also watching for problems related to performance, such as slow load speed of pages. Don't let your customer experience take a hit because of simple maintenance updates. If a code-related bug causes performance issues, it is likely the problem is already being addressed by the community since they are always testing and fixing issues.
Third-Party Applicati

ons & Broken Features – Keep your site running smoothly
The ability to integrate with third-party applications is a major benefit of having a Drupal site. Applications such as Google Analytics, Salesforce, MailChimp, and various SEO (Search Engine Optimization) tools are important for the monitoring and growth of your business. In order to work with Drupal, a third-party needs to communicate using an API (Application Programming Interface).
Over time, changes are made to how these services are accessed, which can break the features on websites that use them. If you find that certain features have stopped working, an upgrade of the module providing those features may be needed. Our Drupal developers can evaluate these issues and make the appropriate modifications to get you back up and running.
FREEDOM TO GROW - Expand functionality
Technology is constantly changing and expanding. In order to add new features and improve your site's quality, you will need to stay on track with updates. Don't limit your options because you aren't willing to dedicate the time or resources to upgrades and vital changes.
Updated modules and third-party applications are typically only compatible with the latest version of Drupal. If you haven't been keeping up with maintenance, it can be harder to add functionality to your site (and more costly). Keeping up with maintenance updates will typically lead to a more powerful and efficient site, so do not fall behind. These site changes allow you to align your online presence with your organization's goals.
Save Time & Money – Avoid Technical Debt
The more frequently you perform website maintenance, the more time and money you will save. Over time, Drupal modules go through multiple revisions and code updates, creating what we call 'Technical Debt.' Incremental updates allow for more periodic minor code changes and help manage overall cost. We recommend quarterly updates, at a minimum. The longer you wait for updates, the more time (and money) it will take to eventually fix problems and complete required changes. Save yourself the headache and the cost!
COMMONPLACES APPROACH TO DRUPAL MAINTENANCE
Drupal has a built-in updating mechanism that alerts you when updates are available. You may be tempted to do this yourself. However, if something goes wrong there is no undo. Our expert Drupal web developers are skilled to handle all of these issues and eager to help.
MAINTENANCE PROGRAM OPTIONS
Many of our clients take advantage of our Application Maintenance Program so they know that their website will be operating at the optimal level everyday. Quarterly, or even monthly, CommonPlaces will analyze what updates are needed, complete and test them.
When we perform maintenance on your site, our Drupal developers use a copy of your site and database on our development servers. This ensures no impact on your live site while we're doing your work, and maintains a consistent user experience. It also provides for version control, allowing us to track the changes between updates and roll back to a previous version in the event that any problems are encountered during testing.
ALWAYS TEST
Sometimes an update to one module can affect the functionality of another module, or it can introduce new problems that didn't exist before. How do we manage this? Simple--- we do the research for you!
We review the modules release notes and issue queues to see if any significant issue has been reported with the most recent release. At times, it may be necessary to not perform the update until the next release. And at CommonPlaces, we know that testing is key. Once we've completed our own testing, you will have the opportunity to do the same on your staging site. We urge you not to underestimate the importance of this--- no one knows the ins and outs of how you update and use your site better than you.
Once approved, we roll out the updates to your live production site. In most cases, because of the streamlined process we use, you won't notice any downtime on your site. However, if we know a particular update may take a little more time, we will work with you to determine the best time to roll out the updates and discuss the possibility of putting the site into maintenance mode. With this process, you won't see errors that may result from trying to load a page before the process is complete. Finally, once we are done and the site is online and updated, we'll perform a final check and ask you to do the same.
We Can Help
If you think your Drupal site could benefit from an evaluation or a consistent application maintenance, contact us. We'd love to help you. You've already taken the first steps by having a great site built on a superb application framework -- Drupal. Maintaining it on a regular basis will ensure that it is always online and secure.